Chapel of Saint Agathe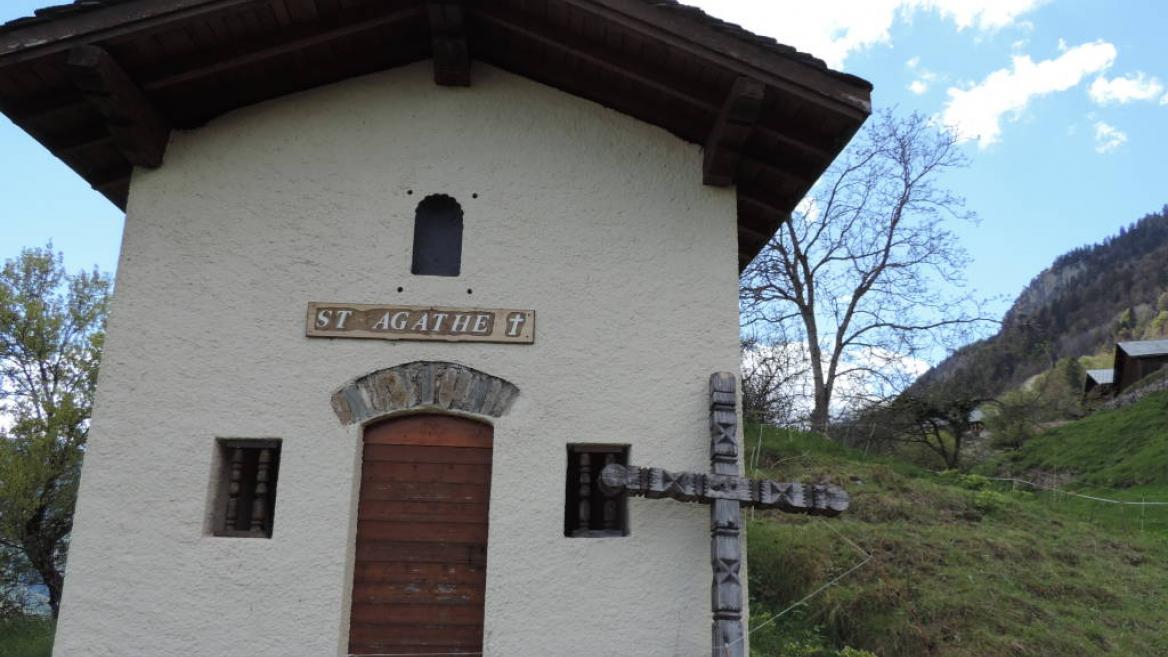 The chapel is built on a flat area overlooking the whole valley. We can only approve the builders' choice of site!
In front of the chapel, a large wooden cross sculpted by a local resident in 2008 is set into an old buried millstone. Renovated in the final years of the 20th century, St Agathe's chapel is an attractive building. Elegant turned wooden bars decorate the small windows and its slate roof gives it a rustic, traditional look.
Chapel of Saint Agathe
Montgirod
73210 Montgirod