There are jobs that come about as the result of a personal passion and being a cameraman in the mountains is undeniably one of them. Jym has been making videos for the La Plagne tourist office for 12 years and, if he has to admit a regret, it would be that he found his grail at the start of his career. With his tousled hair, wry smile and leisurely walk, his colleagues appreciate him for his wild ideas and affable nature. We wanted to find out more about his dream job…
It's easy to imagine a little (or not so little) boy dreaming of making films on skis … how did it become reality for Jym?
Even when he was just a little kid, he was skiing and making videos with his friends. He took his dad's big camera out on the slopes and had fun recording their riding sessions. He watched films on VHS when he got home in the evening and dreamed of making films for a ski resort. At the end of his teenage years, he made some decisive encounters and started to assemble a "crew" of crazy riders and enthusiastic cameramen working his way across Europe's snowy mountains. He says that he "understood right off that he was better behind the camera that in front of it" and produced 3 DVDs with his friends.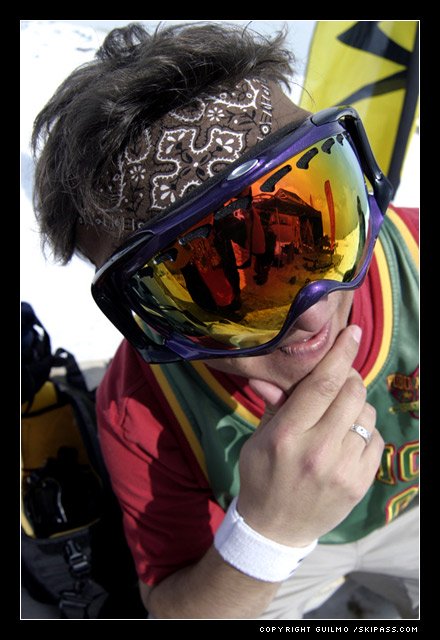 As is often the case, he ended up in La Plagne somewhat by chance. He was filming two skiers from La Plagne and met the resort's press officer… who arranged an interview with him for the post of webmaster. Two years later, he left the computer behind and picked up his camera again, now working for La Plagne.
Does he still have the same love of images and video? What inspires him?
Jym grew up watching ski films and has always been immersed in a mountain environment. The X Games, the paragon of extreme outdoor sports competitions, developed his appreciation of stunning images. Mangas, comics and other science fiction media gave him a limitless imagination. As regards his cinematic style, he evokes the "American touch" and its sense of impact. Nolan with Inception or Tarantino with Kill Bill represent this trend perfectly. He is now watching Korean ads and videos closely, cultivating an appetite for incredibly realistic special effects.  
In short, Jym is a cameraman of the world.
What does he like best in his work?  And what really bugs him?
His thing is to translate emotions into images with the leitmotif: "emotion in motion". And, of course, filmmaking is constant reinvention, it is being in perpetual evolution, it is a film on the big screen as much as a video on Tik Tok… Jym feels like we are currently at the height of creative accessibility which he finds pretty cool.
The other side of the coin: like any creative job, you have to know how to take a step back, let go. "You take something from your imagination and give substance to the idea, so it's sometimes hard to hear criticism" he says. We completely understand him.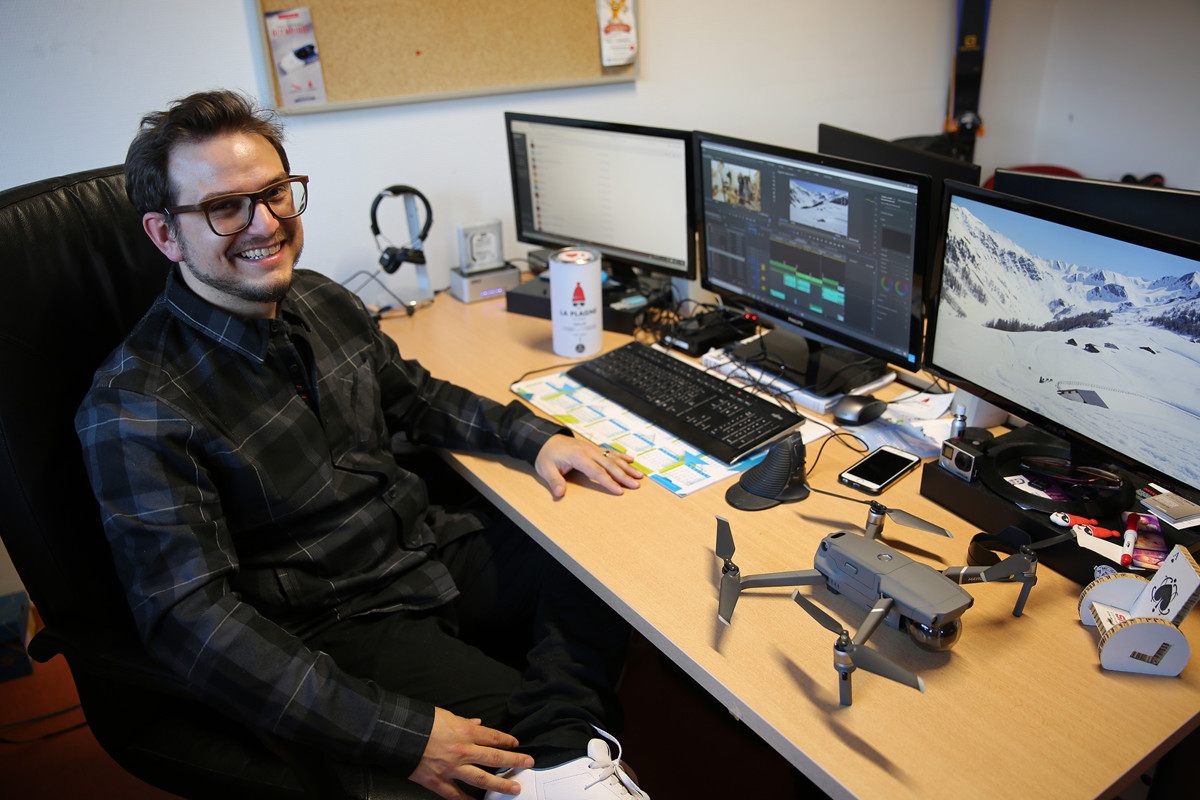 Listen closely… and he'll share a production secret.
The music. It is his starting point, the key that opens the door to the film in his head. He considers sound as one of the bases of his work: "give me a great piece of music with a good rhythm and I can find the perfect images and make an awesome film", he says, laughing!
As regards his filming spots, we are lucky enough to find out his favourites. First and foremost, La Cembraie above Plagne Centre. The landscape is unique: it is only in La Plagne that you find those specific geological formations that are ideal for nature videos.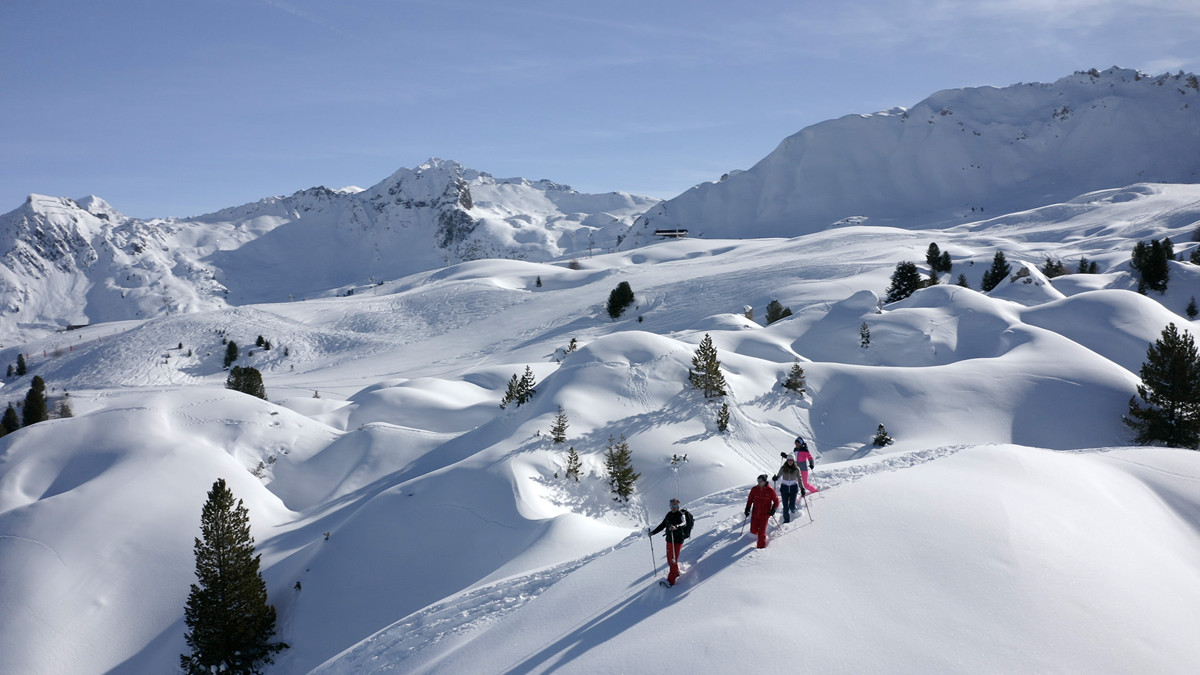 Once he has his skis on, he heads for Grande Rochette sector. The slopes are fantastic and the decor is totally breathtaking. For stunning ski images, it is THE spot.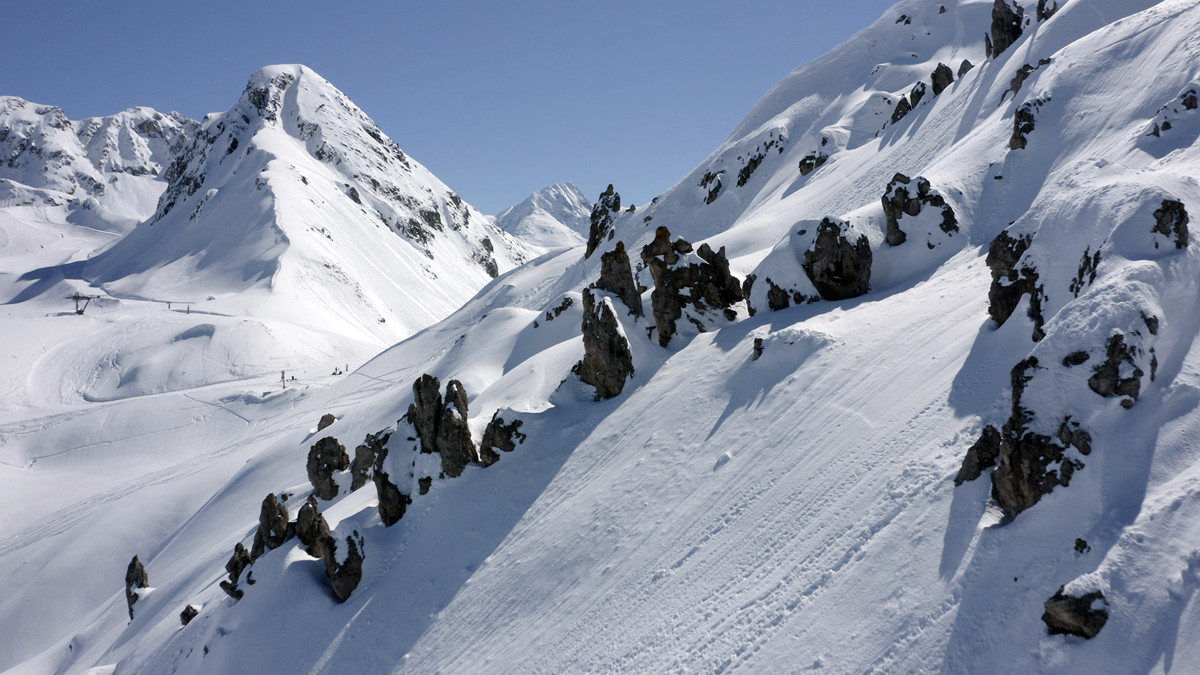 A final confidence: the Combe de la Folie, towards Montchavin-Les Coches. It combines all the elements of the perfect postcard!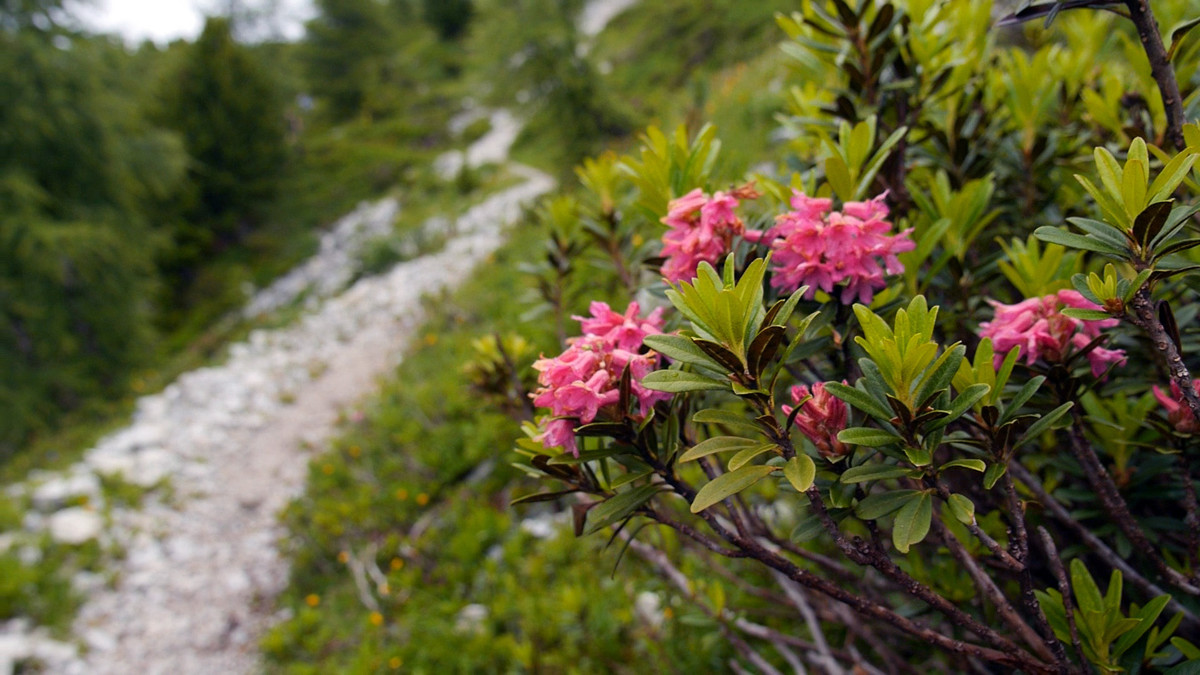 Any advice for up-and-coming "Jym"s?
"You have to give it a go", says our very own Pierre de Coubertin. Joking aside, he insists that curiosity and observation are characteristics that can help. On the technical side, a qualification in audio-visual media gives you the knowledge you need to wield a camera with confidence and, above all, it allows you to meet the right people.
The final word? "A cameraman never stops learning."