In La Plagne in the summertime, there is no lack of refreshing activities. And for a good reason, since the resort with the red hat enjoys at least 4 key assets: =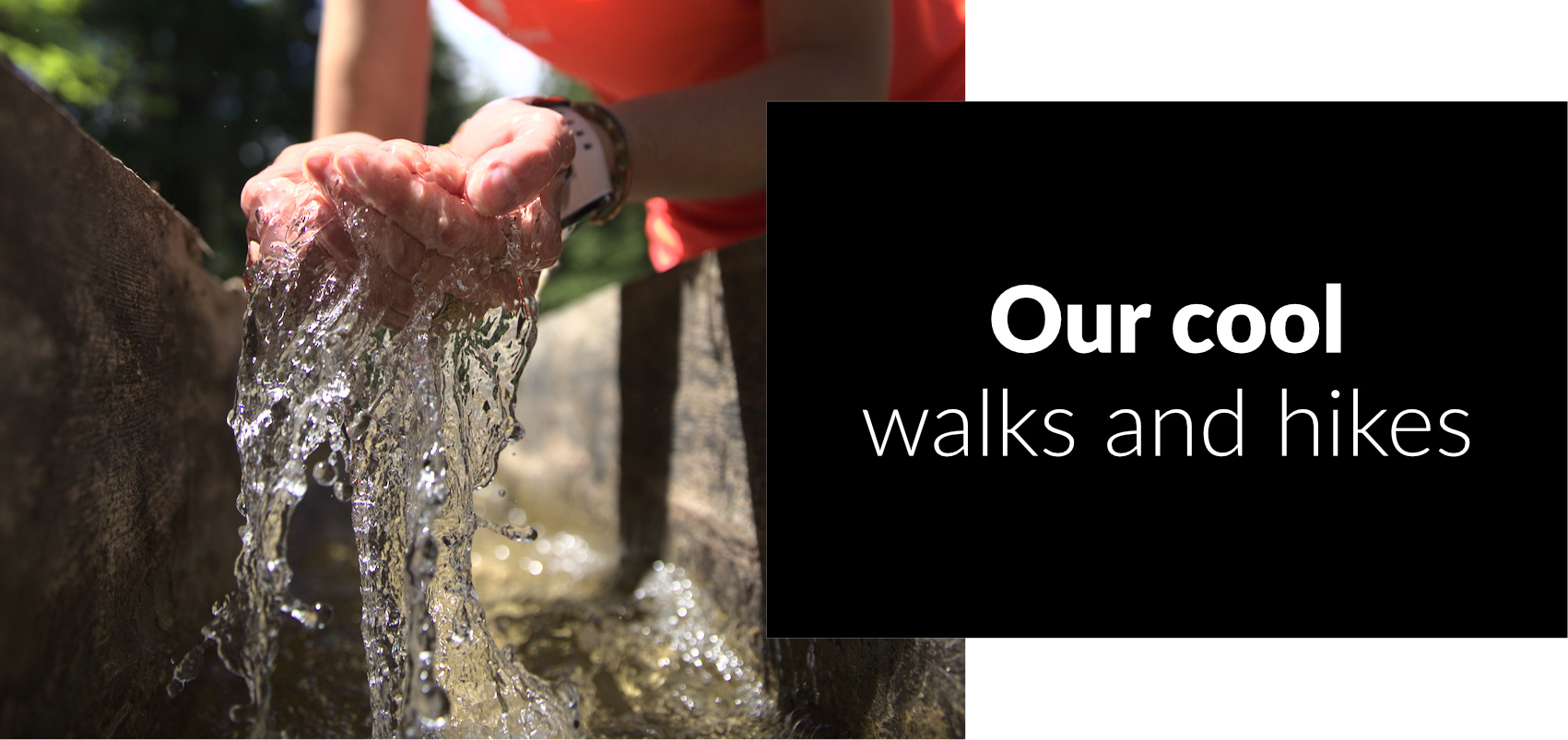 Our cool walks and hikes
La Plagne's footpaths: some 100 kilometres across the altitude area, the forests and the valley, alongside the waterways, on all sides of the mountain and leaving from the 11 sites of La Plagne. Some noteworthy trails:
Four riverside trails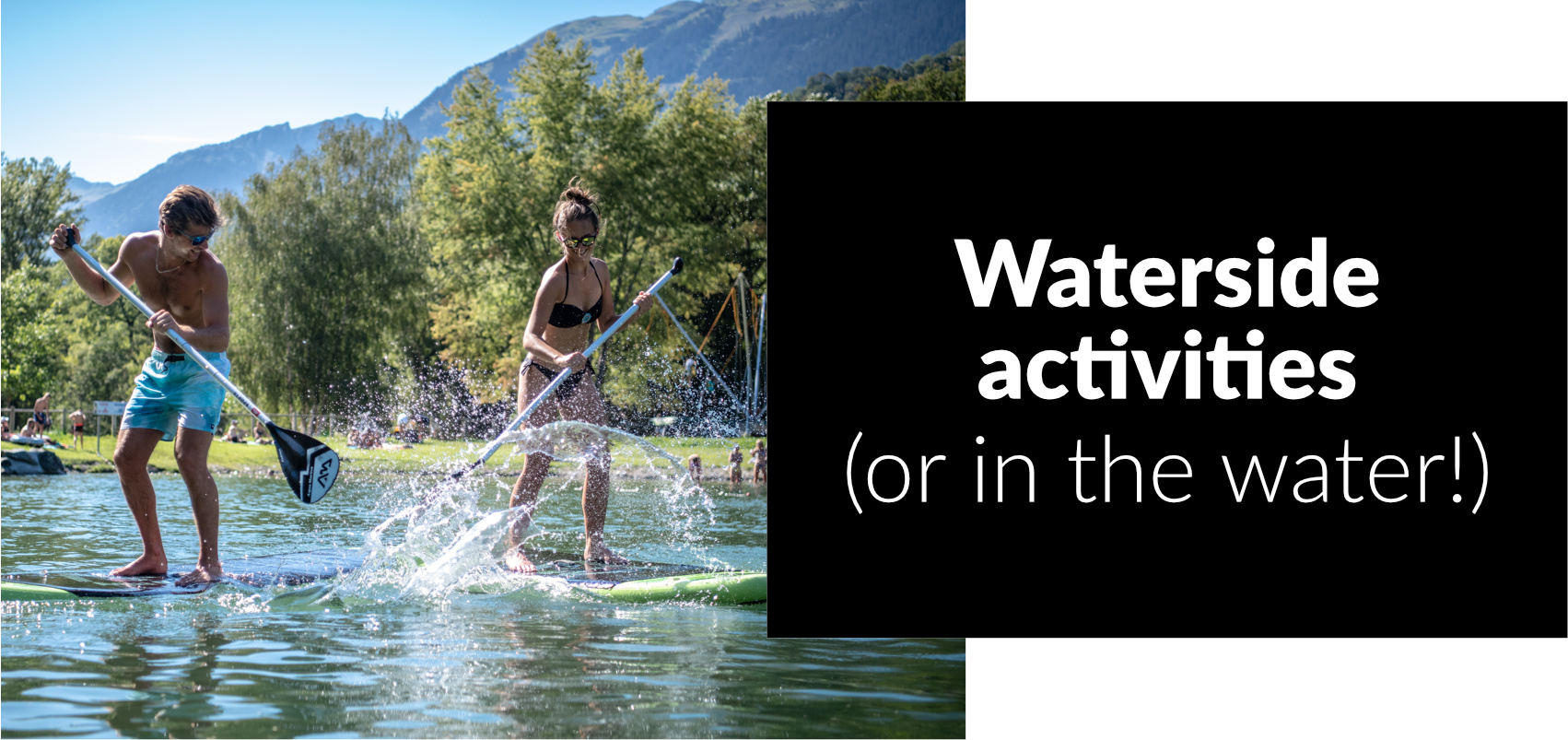 Waterside activities (or in the water!) 
If chilling on a deckchair to the sound of water lapping is your favourite holiday activity, that's great, because we have several places where you can do just that:
More dynamic but just as refreshing as sitting on a deckchair: white-water sports are accessible to the general public in the form of rafting. We also recommend white water swimming (hydrospeed) for the more sporty amongst you..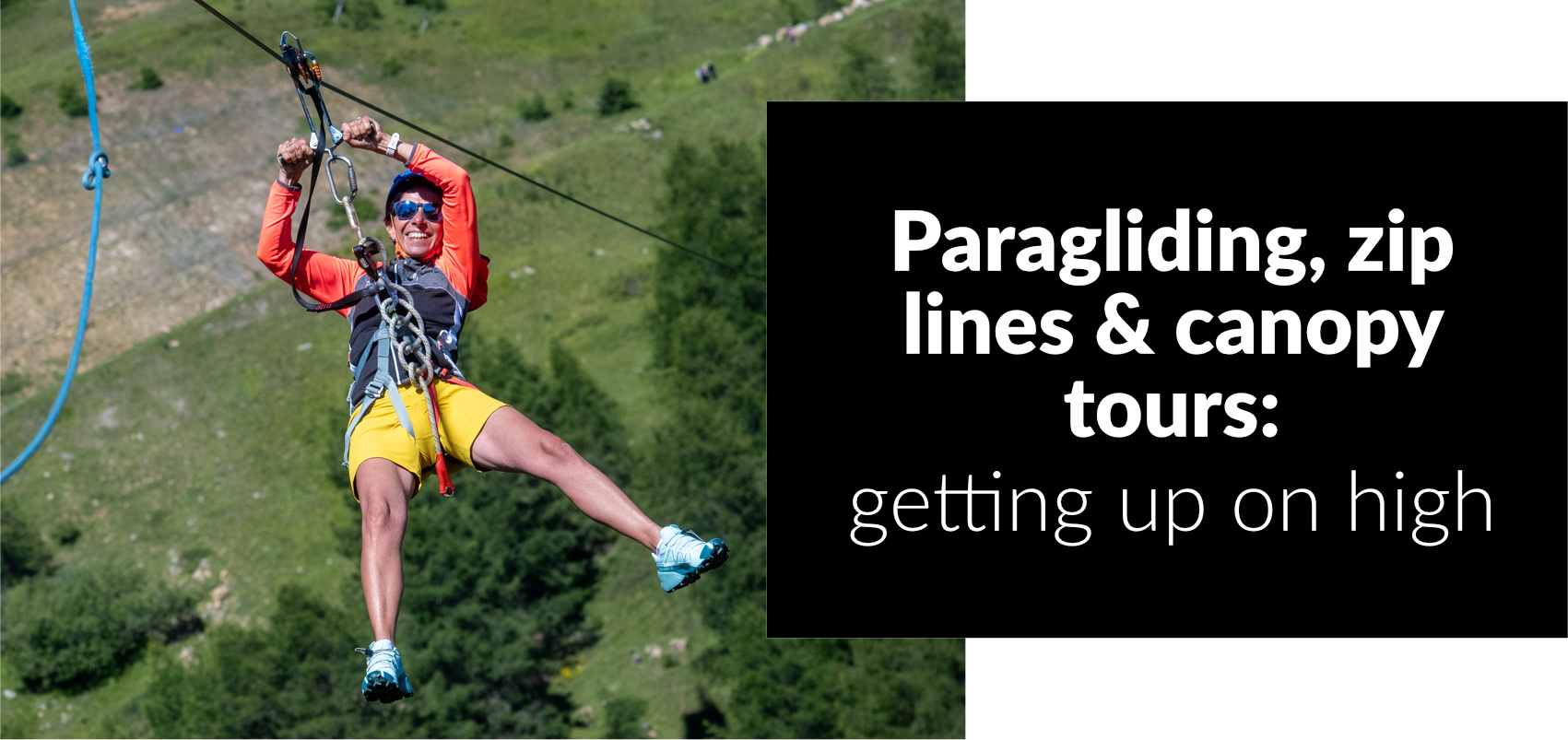 Paragliding, zip lines & canopy tours: getting up on high
Activities where the expression "a breath of fresh air" takes on its full meaning! Suspended from a tandem paraglider with an instructor, all you have to do is be carried off and enjoy the superb panoramic views. La Plagne's paraglider pilots propose different departure points and flying times. 
As for zip lines and canopy tours, these can be found in most of the sites in La Plagne. Special mention goes to ELPRO's zip line cascade in Belle Plagne and the Super Tyro in Plagne Centre (600 m long!)