In La Plagne, we are saving you hours of flying and a gruelling time difference. To get right away from it all while staying right where you are, follow us:
Navigate down the Grand Canyon
A wind from the west of the USA is blowing over the Savoie region. Sheer cliffs, eroded rock, gorges hollowed out by turbulent waters… does it sound familiar? Well of course, it's the valley below La Plagne, between Aime and Centron. To travel down it, get your wetsuit and life jacket on and set off down the Isère river. Choose your preferred method: rafting, canoeing or hydrospeed, and off you go on an aquatic adventure to discover the Gorges de la Pucelle.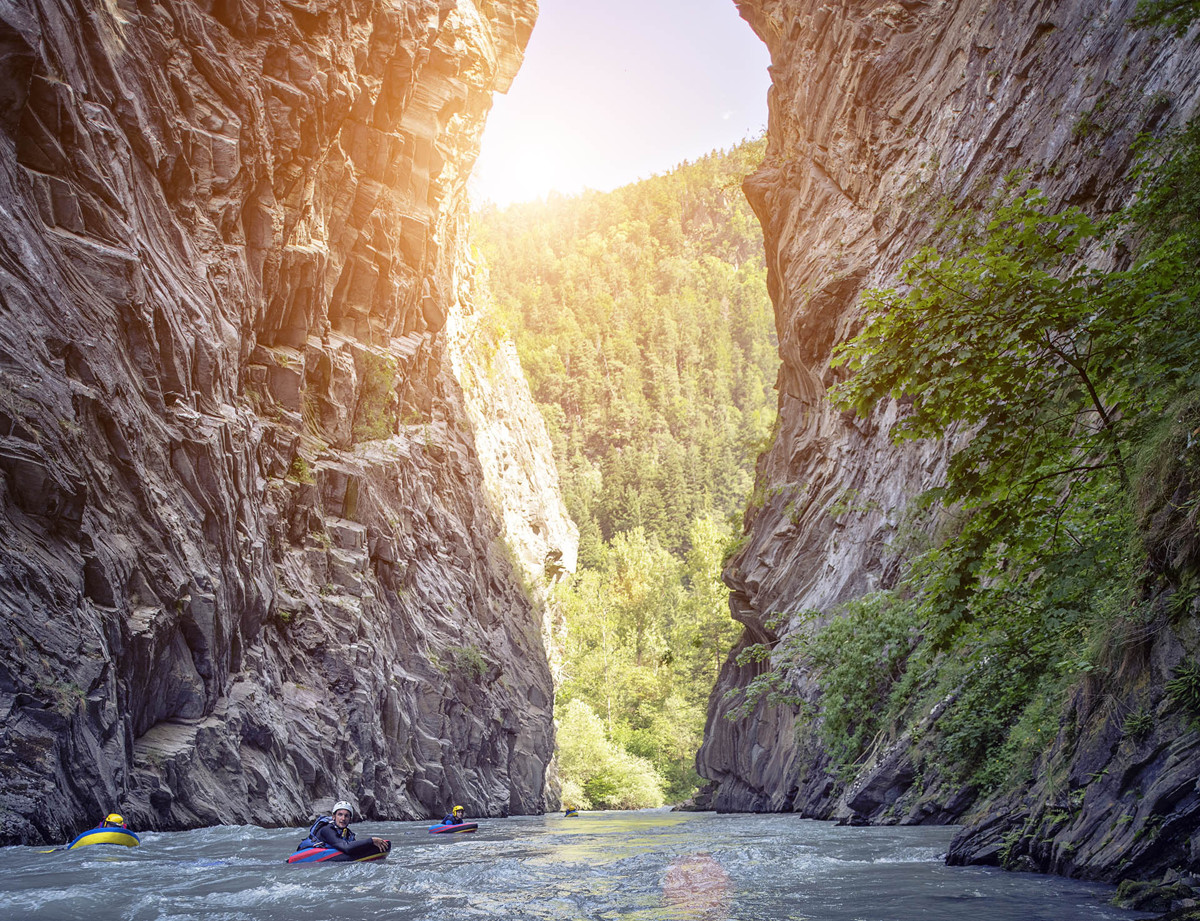 Walk on the moon
Ok, it's not a common destination, but never mind… in La Plagne, we can do whatever we want! Our moon-like decor on Bellecôte glacier could have been used in any number of Hollywood films. It is also the highest point of the 6000D – La Plagne's renowned trail race. You can get there on the gondola up to the glacier, remembering to wear a good pair of walking shoes and a warm jacket: you will be 3250 metres above sea level.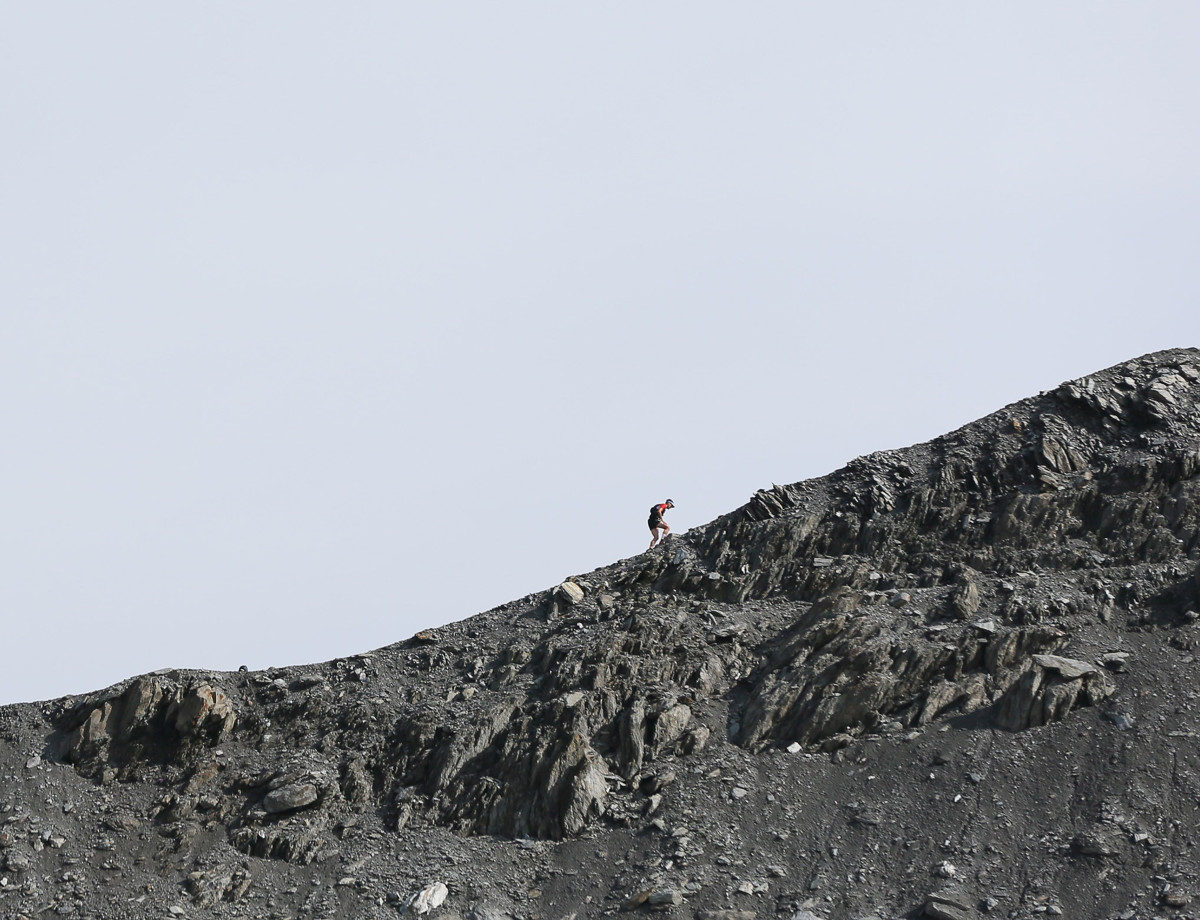 Sunbathe in the Maldives
Turquoise water and blue sky, it's just like being on a beach. One clue, however, is sure to give it away: Mont Blanc in the distance overlooking this exotic tableau. As you wander along the hiking trails, you may well come across our reservoirs that are essential for the ski area in the winter and a perfect backdrop for photos in the summer.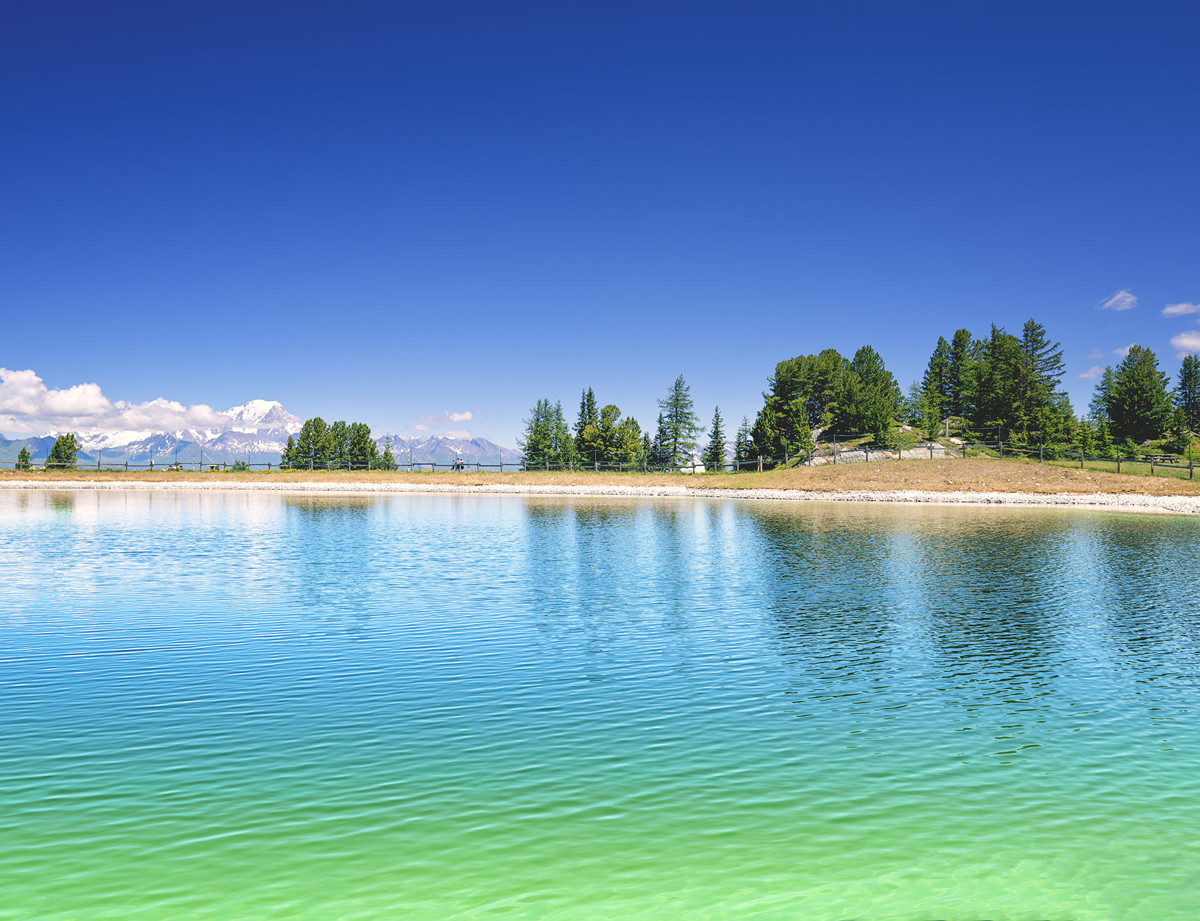 Ride through the hoodoos
Viewed more often from a hot-air balloon than a bike, the hoodoos that are so typical of Turkey can also be found in La Plagne. The combination of brittle rock and land movement has created this geological curiosity that mountain bikers can enjoy when they take the endure trails that wind through this area of striking natural beauty.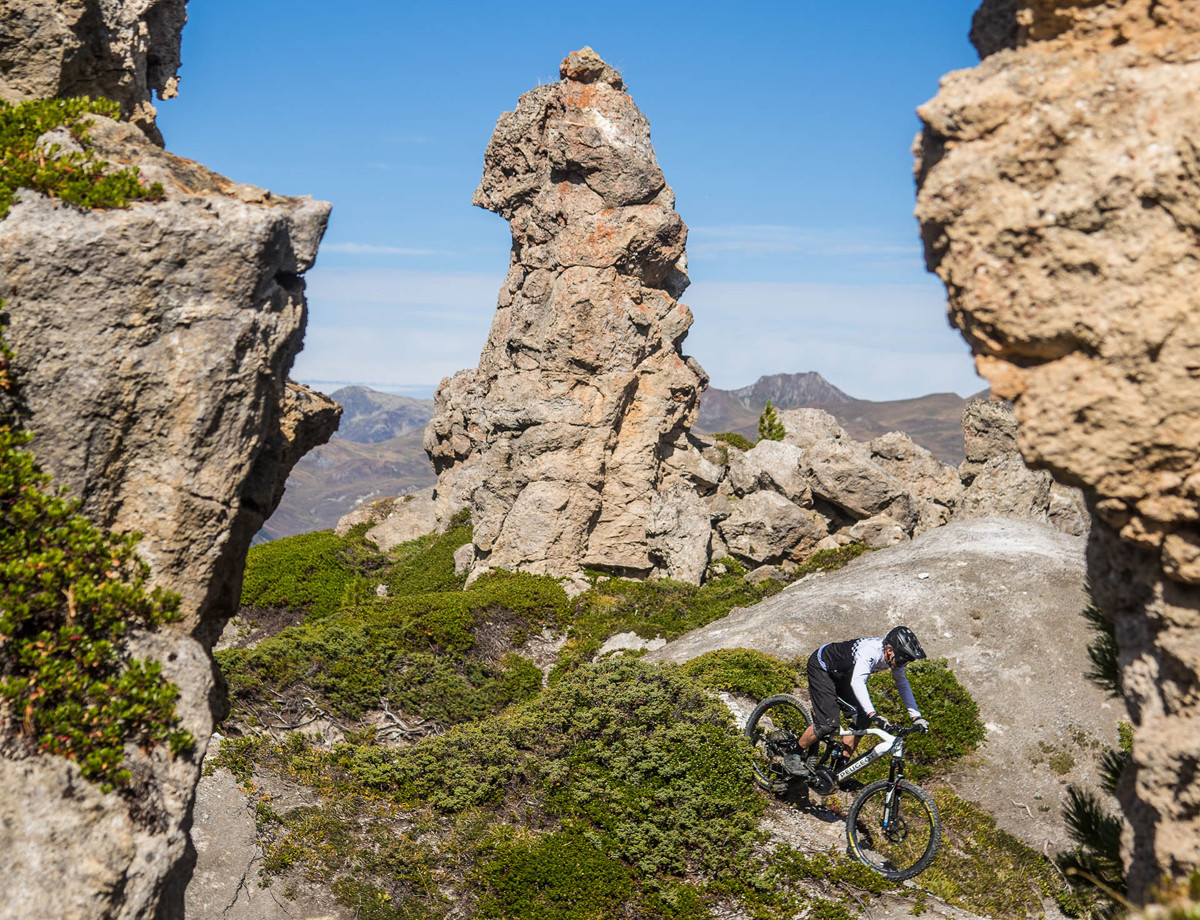 Go hiking in the forests of British Columbia
Breathe in, breathe out. There is an infinite variety of shades of green in La Plagne's forests. Canada can keep the Western red cedar, here in Savoie larch trees are the kings of the forest. With streams and waterfalls running through it and a mossy carpet, the forest is the perfect place to reconnect with nature. Situated at medium altitude, the La Plagne forest offers a wide choice of hiking trails.