Enchantment and activities that are unique in France on the menu! The winter season is officially open in La Plagne! The snow has fallen on the peaks of the ski area over the past few weeks and we have been longing to get our skis on again…
All you need to know about the ski area
Which is perfect timing! The Paradiski® area is opening on Saturday, 17 December and it's the perfect moment to make the most of its 425 kilometres of pistes and 264 different runs before the end-of-year celebrations.
What's new this winter? The "Riders Nation" snow park
A new name and a new location! The snow park that used to be in Belle Plagne has moved to the Dos Rond sector on the Montchavin-Les Coches side. A choice spot for progressing from green and blue lines to expert modules.
Accessibility remains the key word and for this reason "tutorial" signs have been installed to accompany and advise (first-time) participants. And if you prefer to watch the show, everything has been designed so that you can enjoy it up close!
Key numbers:
A 700m spectator run

4 freestyle runs

A 650m boardercross

36 modules

7 tutorial totems
A preview of Christmas
Christmas has come early! We have some new and unforgettable activities for you to enjoy on your own, or with your family and friends.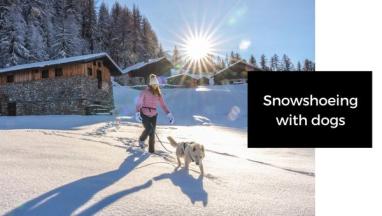 Cani Raquettes (snowshoeing with dogs): this alter ego of summer's Cani Rando activity offers an additional pretext for new clients in the form of dog lovers, who just won't see the time passing.

Night-time snowshoe outings:once a week, discover the mountain magic of a snowshoe hike after dark... Share a warm and convivial moment in an exceptional setting and enjoy a traditional Savoyard dinner in an altitude restaurant. 

Super Tyro: an opportunity to fly over the Lac Vert on a thrilling zip line 600m long, from Plagne Aime 2000 to Plagne Centre
Enjoying the celebrations in La Plagne 
Where to eat at Christmas / New Year? Or just have a drink?
When "Saturday Night Fever" takes over, just embrace it. Discover La Plagne's bars & pubs with your whole gang and/or meet some new friends. We have a whole range of bars and atmospheres, whether you are looking for an electric ambiance, a terrace for an après-ski dance or a cosy sofa where you can chill.
✨ If you are looking for the perfect restaurant for Christmas or New Year's Eve and you are a fan of raclette, fondue with mushrooms or Savoyard specialities in general, the list below should be to your liking. 
For both Christmas Eve and New Year's Eve, we strongly recommend that you contact the restaurant to see the menu they are proposing and to book your table J
Key dates of the winter
Wherever you are staying in La Plagne, enjoy unique experiences with your family and friends during the end-of-year celebrations… and the rest of the winter season. Here are the key dates on the La Plagne calendar:
THE MAGIC OF CHRISTMAS – 22 to 25 December, 2022, Experience the Magic of Christmas:  in an enchanted atmosphere. Each of our villages will have an entertainment programme through Christmas and New Year to send you home with a host of sparkling memories!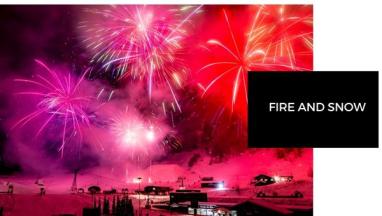 If you are lacking inspiration for your Christmas gifts
Don't panic, here is our list of ideas for anyone who loves the resort with the red woolly hat
If you are not in the resort...
...you can order online for La Plagne enthusiasts of all ages:
For your brother-in-law: Our "C'est le Pompon" sweatshirt

For your cousin: The "C'est le Pompon" T-shirt

For your mum: "Inoubliable", the La Plagne home fragrance

For the latest arrival: The big La Plagne soft toy to cuddle

For the ones who are always chilly: The Cabaia beany
If you are in resort...
...it's even better! Here are a couple of ideas for unforgettable gifts !
A descent at over 80 km/hr on the Olympic bobsleigh track.The track is La Plagne's heritage from the Albertville Winter Olympics in 1992 and is the only one in France. It employs a team of ice specialists who have a job that is unique in France and comes with a major challenge: to shape the most perfect and bump-free ice profile down the 1 500 m, 19 bends and 125 m vertical drop of the track.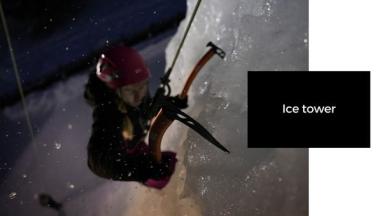 An introduction to the ice tower, a highly original experience for anyone aged 10 and over.
Learn the technique of climbing on a 22-metre ice tower with a guide. For beginners or climbers with some experience.