A La Plagne, l'été s'annonce agréable avec de magnifiques journées ensoleillées. L'occasion sera parfaite pour savourer la montagne, pour un instant de découvertes et de sensations fortes dans un environnement préservé. Faites de la randonnée pédestre à La Plagne et en Vanoise, pour remplir vos poumons de grands bols d'air frais et sain loin du bruit des villes. Dans ce paradis des randonneurs, plongez au sein de paysages pittoresques peints de glaciers, lacs glaciaires, cascades, montagnes et vallées.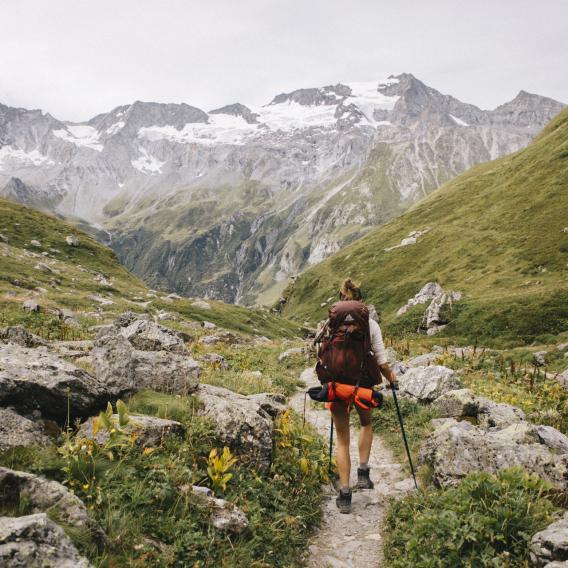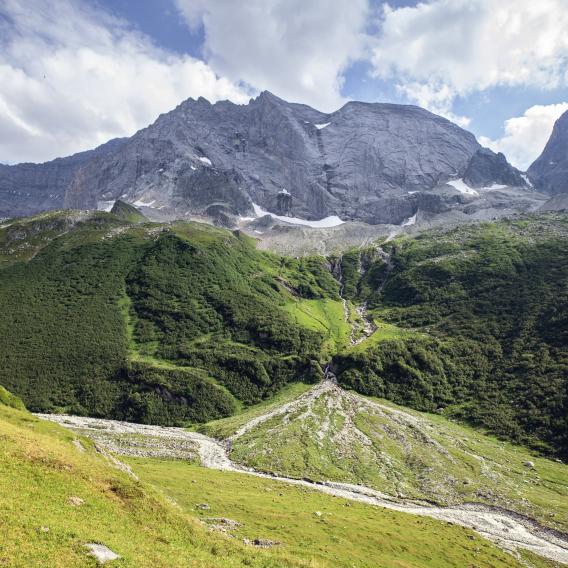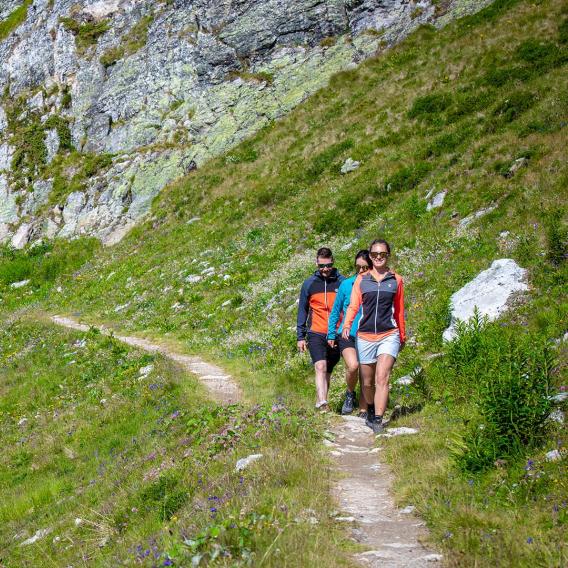 A multitude of trails
The mountains in the summer offer an idyllic setting. You can walk along a winding stream, through 100-year old forests or high up in pastures filled with flowers… each landscape makes you feel even more relaxed. La Plagne proves its love of hiking by offering dozens and dozens of marked trails.
Vous profiterez ensemble de la nature et des merveilles qu'elle a à vous offrir. Cette aventure en pleine nature en Vanoise ou en Tarentaise forgera des souvenirs inoubliable.
Dans ces montagnes, vos enfants découvriront le bonheur d'une journée de marche à pas réguliers en nature. Ils s'émerveilleront au contact des sommets enneigés, des animaux et des plantes. Faites-leur découvrir les joies d'une balade nocturne, entre histoires fantastiques et récits magiques.
Nuit inoubliable dans un refuge
La nuit dans un refuge au cœur des Alpes, c'est magique. Le cadre, avec ses grands espaces, rayonne de son aura particulière et enchantée. Ici, vous oubliez votre train-train habituel. Vous profitez d'un dépaysement absolu qui vous emporte dans ses bras et vous enivre de la culture montagnarde. Osez perdre le signal de votre smartphone dans une nature qui règne en maître. Regagnez votre liberté au contact de la nature accueillante. Savourez les levers ou couchers de soleil dans ce cadre saisissant et irrésistible. Laissez-vous bercer par les chants des oiseaux au réveil. La nuit au refuge, c'est aussi l'opportunité d'admirer des panoramas de hautes montagnes étoilés.
Faune et flore fascinantes à découvrir
Votre randonnée à La Plagne vous mènera au plus près de la faune et de la flore. Ici, la nature reprend ses droits et les animaux y sont plus présents. Sur vos chemins, vous apercevrez des des marmottes, des bouquetins, des chamois, des renards ou des lièvres. Sans oublier les Tarines, vaches emblématiques de la région. La Plagne accueille aussi de nombreuses espèces d'oiseaux comme le lagopède alpin, l'aigle royal, le merle de roche et le moineau soulcie. Le plaisir de randonner est plus fort à chaque pas, à chacune de ces rencontres magiques.
Riche et unique, l'environnement préservé de La Plagne, et particulièrement celui du parc de la Vanoise, abrite des plantes qui ne subsistent que sur ces terres. Avec cette faune et cette flore diversifiée, vous vous ferez de beaux moments d'aventures à raconter à vos proches à votre retour.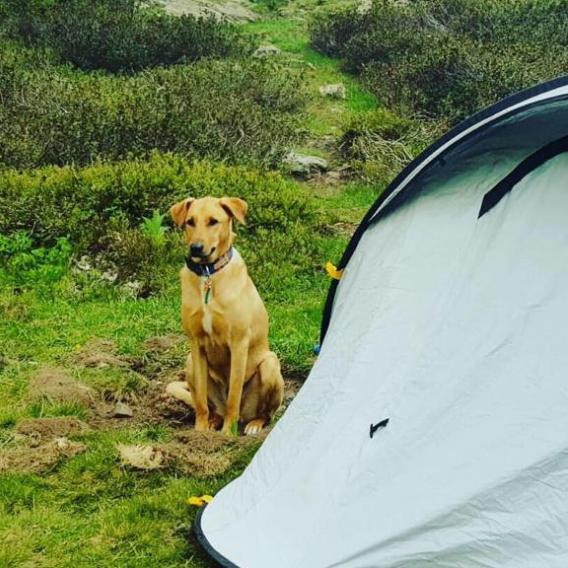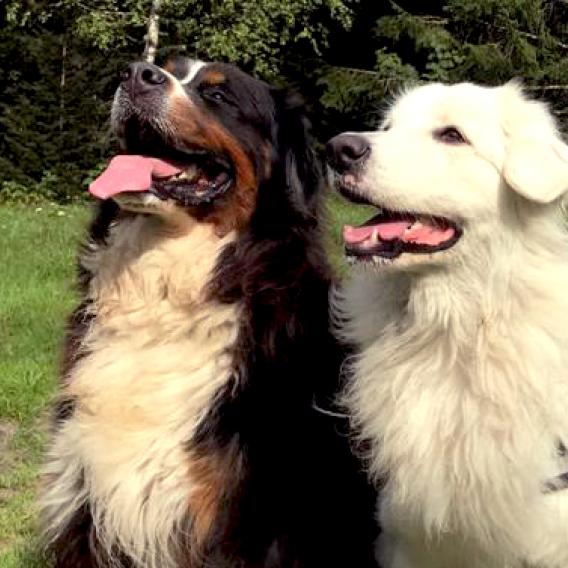 Randonnée pédestre avec votre boule de poil en Vanoise
Votre chien adore la nature, la découverte et la marche ? Faites lui découvrir la variété de chemins de la montagne, du discret sentier d'alpage au large chemin forestier. Ces moments de randonnée seront uniques et mémorables, à partager des moments forts sur les sentiers alpins, émerveillés par le spectacle qu'offre cette nature préservée. Pour vous, ce sera l'occasion de voir ce monde vert à travers l'enthousiasme de votre compagnon à quatre pattes. Pendant vos heures de balades, sortez votre appareil photo, cadrez votre meilleur ami dans ce décor féérique et faites le plein de souvenirs. Vous pouvez ainsi partager vos aventures sur les réseaux sociaux.
Attention toutefois, les chiens ne sont pas admis dans l'environnement protégé du parc national de la Vanoise (sauf chiens de garde des troupeaux et ceux qui accompagnent les personnes handicapées).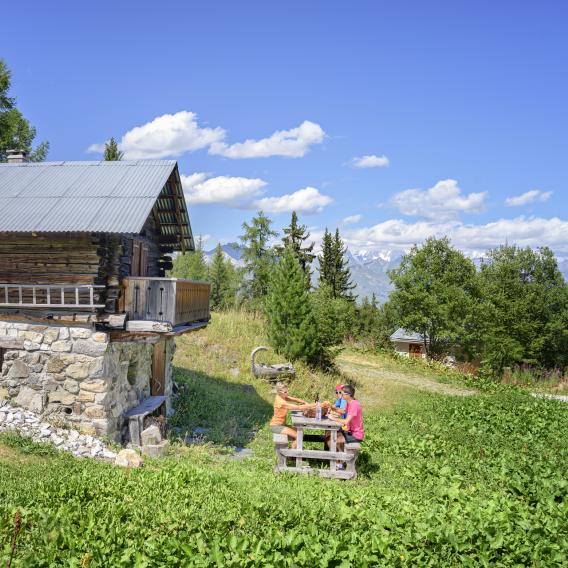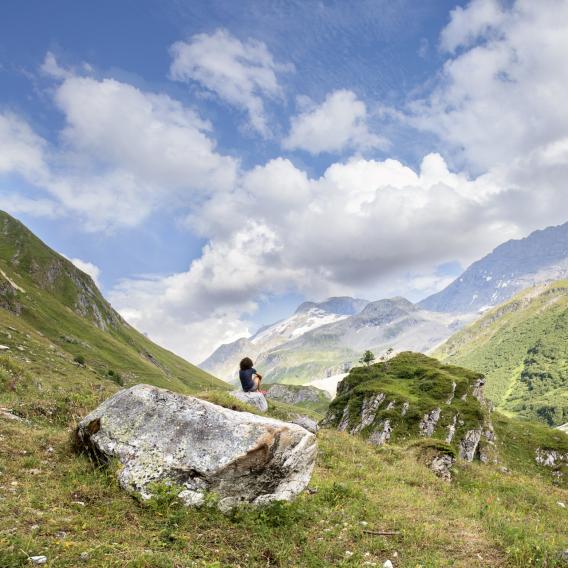 Our advice
First of all, get the right equipment. Even a tiny blister can totally ruin your hike, so good shoes, a hat, sunglasses and sun cream are essential. Don't hesitate to slip water and a snack into your backpack; eating while you sit and gaze over the Tarentaise valley gives your food a very special flavour! Next, check the weather forecast before you set off. We all know that the weather can change very rapidly in the mountains. Preferably, go with someone else and let a third person know where you are going. Stay on the marked paths, it's not a good idea to take short cuts. Try not to slip on rocks: like Newton with his apple, gravity can send rocks down on other hikers further down. Finally, our beloved mountains can be fragile, so please look after them. The small flowers, the neves and the Alpine pastures all make fabulous photos, but waste isn't so picturesque. Dogs are welcome, we know how much they love walking in the mountains, but keep them in view, they don't always get on well with the wild animals or the herds of cows.
Stay on the footpaths : cutting hairpin bends is not a good idea. Avoid sending stones down, like Newton's apple, gravity may make them fall on hikers further down. Please don't forget, our beloved mountain can be fragile, so take care of it. The small flowers, the remaining snow and the stretches of grasses make great photos, rubbish does not! Dogs are welcome, we know how much they enjoy walking in the mountains, but keep them in sight. They do not always mix well with the wildlife and herds.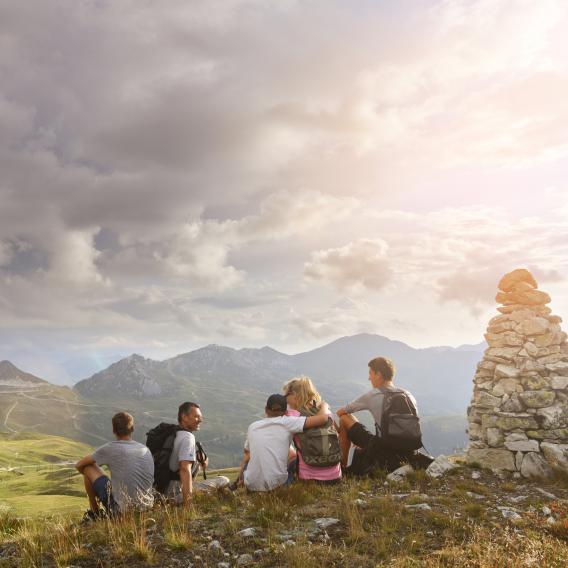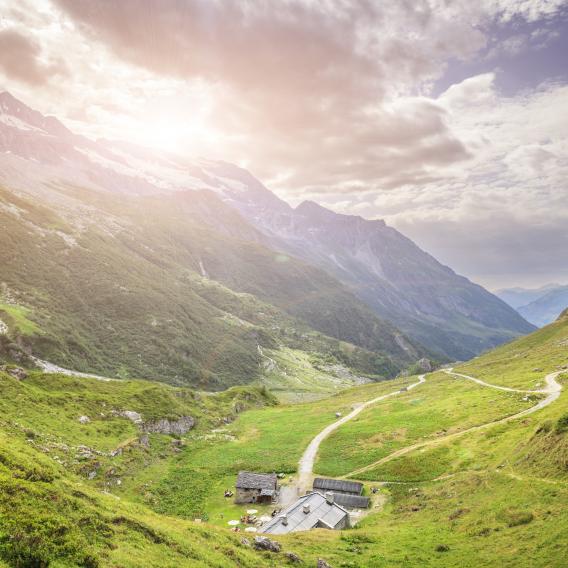 Group hikes
Our mountain guides offer supervised theme hikes. They are a real fount of knowledge and will point out the beauties of the mountain. Go to any of the tourist offices to find out about service providers and the weekly programme.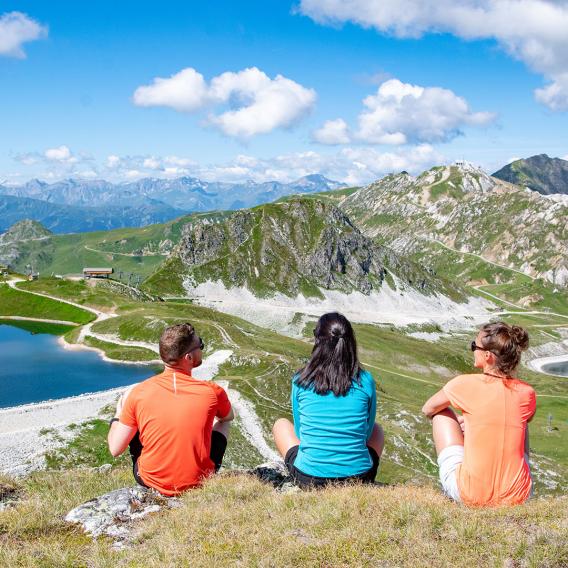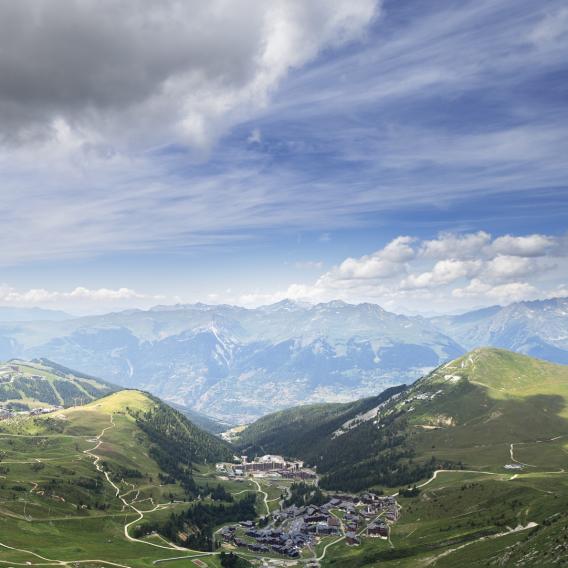 Lift tickets for pedestrians
If you want to get straight to the peaks to make the most of the breathtaking views or need to take a deep breath of pure mountain air, head to the tourist offices to buy your lift ticket and off you go !
| Prices | Adult (>12 yrs) | Child (5-12 yrs) |
| --- | --- | --- |
| 1 day La Plagne | 19 € | 16 € |
| 1 lift pedestrian / MTB La Plagne  | 8 € | 6,50 € |
| Week la Plagne - 7 consecutive days | 69 € | 56 € |