Raising awareness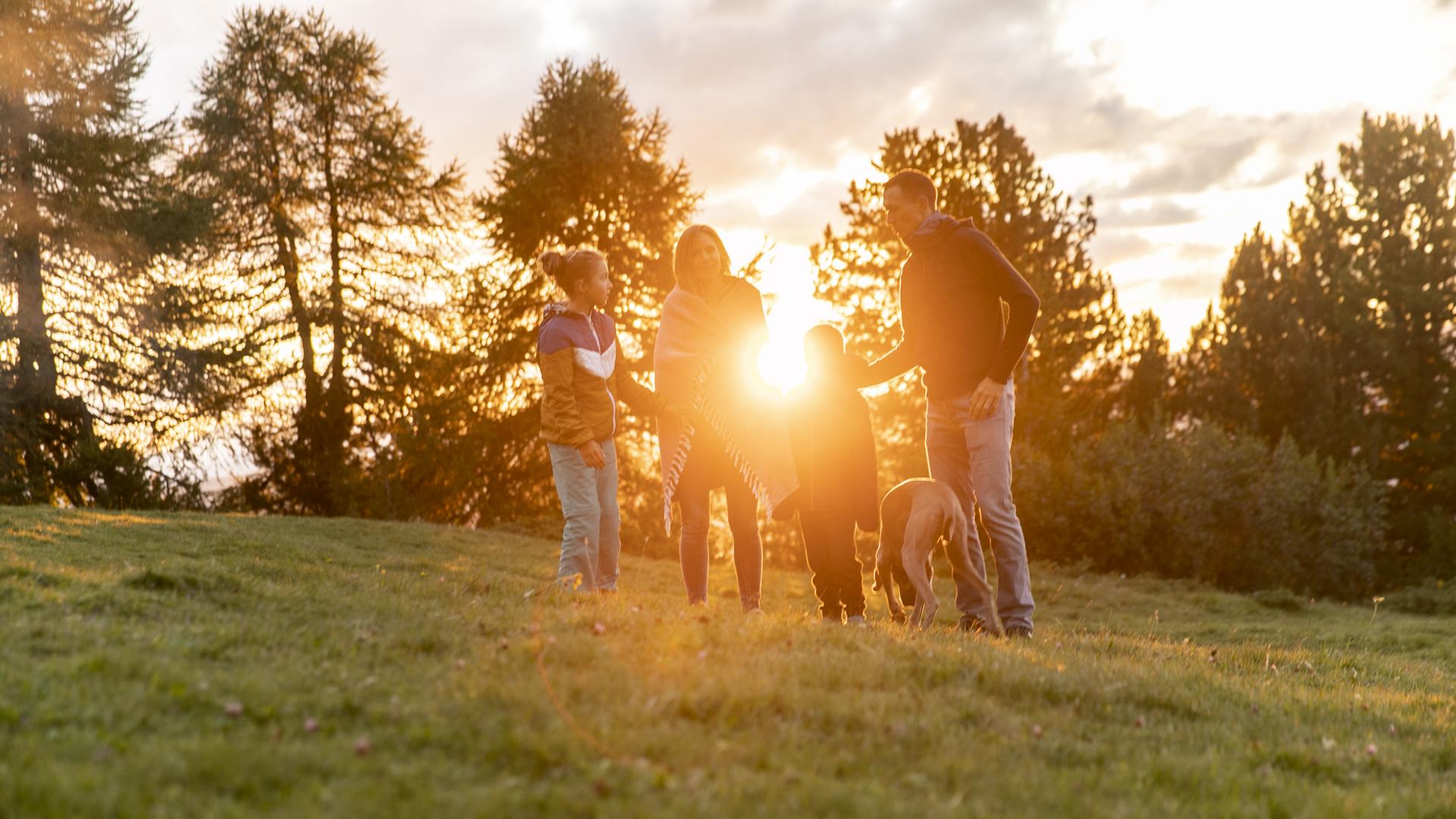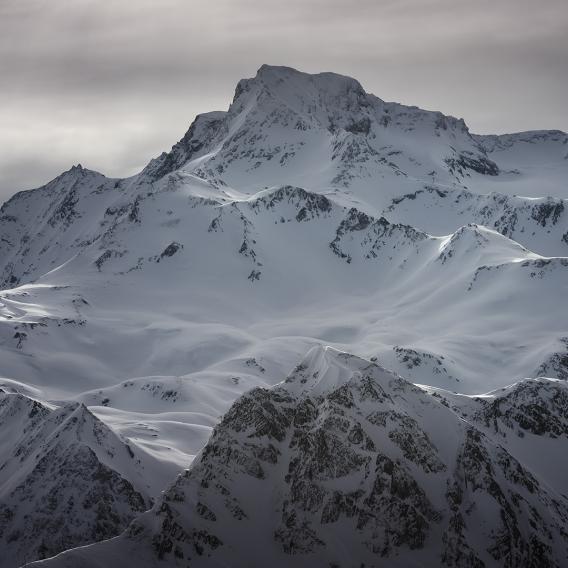 Why this is important
Action requires understanding. This is why one of our priorities is to develop a common culture for an ecological and solidarity-based transition, so that we are stronger and better aligned to take up this challenge, both internally and with all of our visitors and partners.
By helping all La Plagne's professionals to become enlightened players of the transition, first of all. Allowing everyone to understand the stakes and gain in competence, to realize that everyone can act at their own level and to understand how to change our ways of doing things.
We also have hundreds of thousands of customers who love the mountains and the connection to nature. Their holiday in La Plagne offers us a special opportunity to raise their awareness through positive and educational communication and to make them actors of change.
"We protect what we know"
Our first steps
La Plagne is committing to the Flocon Vert process
AWith the goal of structuring its approach and bringing together all of the territory's stakeholders, La Plagne is committing to the Flocon Vert process. You can find all the information on this process here.
Forging a common culture & raising awareness
Forging a common culture here in the territory and raising awareness: two axes that we feel are essential to this process. For our own better understanding first of all, then so that we can raise awareness in the local population and our visitors. This is one of ADEME's recommendations in the fight against global warming: to change consumer habits, particularly by making them aware of more virtuous practices and behaviour. It is the goal that we have set ourselves by implementing an educational programme for the territory's economic stakeholders, our visitors and the locals. You can find further details here.
Looking ahead to adapt better: the ImpAct programme
Climate change is certainly present and we can see its effects every day. In order to adapt in the best possible way, the SAP (ski lift operator) has been working with consultants Ingelo, a subsidiary of the Compagnie des Alpes group, to scientifically model the impacts of climate change on the ski area. Taking into account the different IPCC climate scenarios, Météo France data, changes in snow cover and temperatures, this makes it possible to calculate the number of days with a natural snow depth of over 30 cm (taking melting into account) and the number of hours of cold weather that allow for the production of artificial snow. By combining these two parameters, we can calculate the number of days of operation possible per month and over the winter season, which are concrete elements for the planning of future developments in our resort.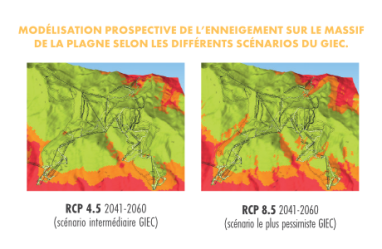 Main findings of the study for La Plagne:
-A preserved ski area in a 4.5 scenario context: (IPCC intermediate scenario) thanks in particular to its altitude (70% of its slopes located at over 2000 m)
-Natural snow cover that is still very good at the top of the area, with over 100 days of skiing guaranteed
-Lower altitude sectors are more vulnerable: depending on the scenario, the existing gondolas can act as lifts when it becomes more difficult to ski down
-The production of artificial snow becomes essential to ensure the activity in certain areas of the resort