Understanding the context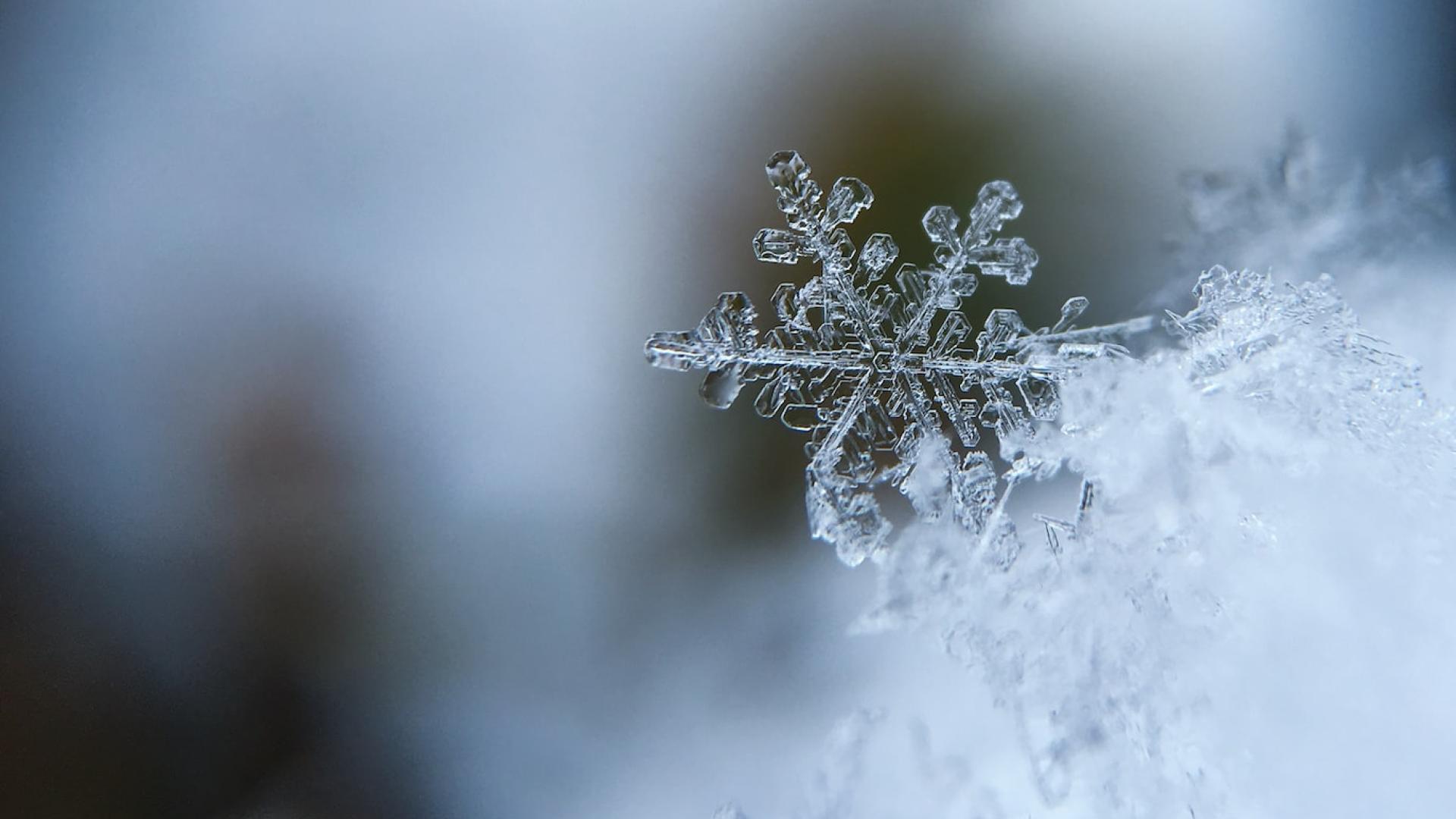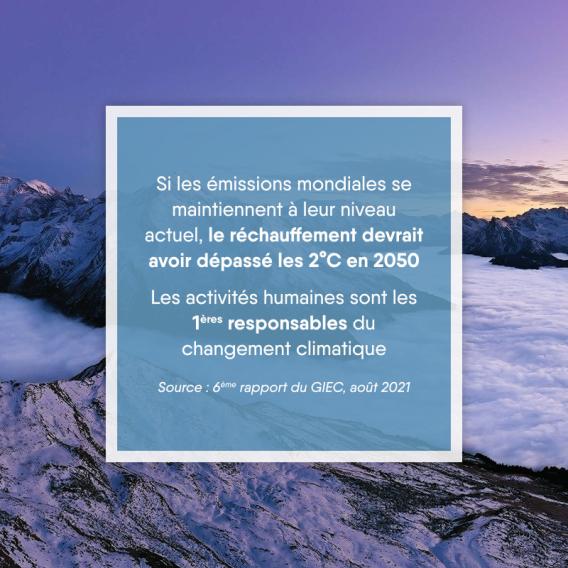 THE IPCC
Science at the service of the climate
For over 30 years, the IPCC (Intergovernmental Panel on Climate Change) has been assessing the state of knowledge on the evolution of the climate, its causes and its impacts. It also identifies the possibilities of mitigating the extent of global warming and the severity of its impacts and adapting to the expected changes. The IPCC reports provide a regular inventory of the most advanced knowledge and are now at the heart of international climate negotiations. This publication is also fundamental to alerting decision-makers and civil society.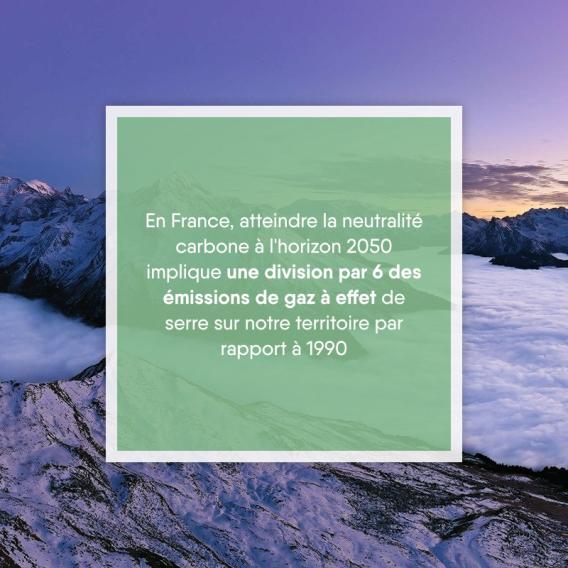 THE NATIONAL LOW CARBON STRATEGY
Our guide to a low carbon economy
The National Low Carbon Strategy (Stratégie Nationale Bas-Carbone - SNBC) outlines the French roadmap for fighting climate change. It aims at achieving carbon neutrality by 2050 and reducing the carbon footprint of French consumption. It provides guidelines for implementing the transition to a low carbon, circular and sustainable economy in all sectors of activity. It defines a trajectory for reducing greenhouse gas emissions until 2050 and sets short- and medium-term objectives: carbon budgets.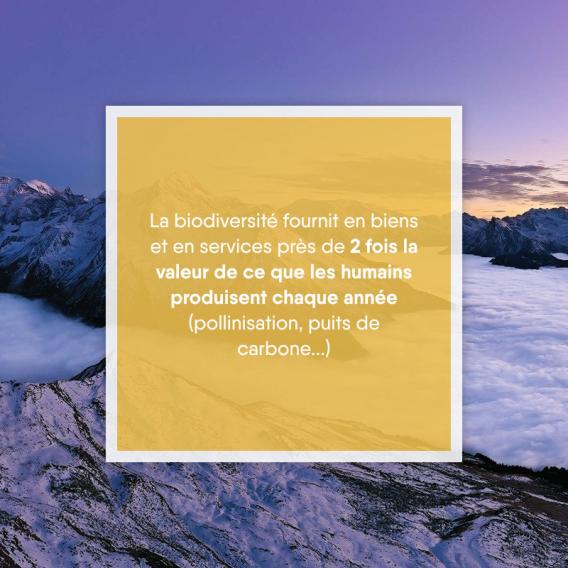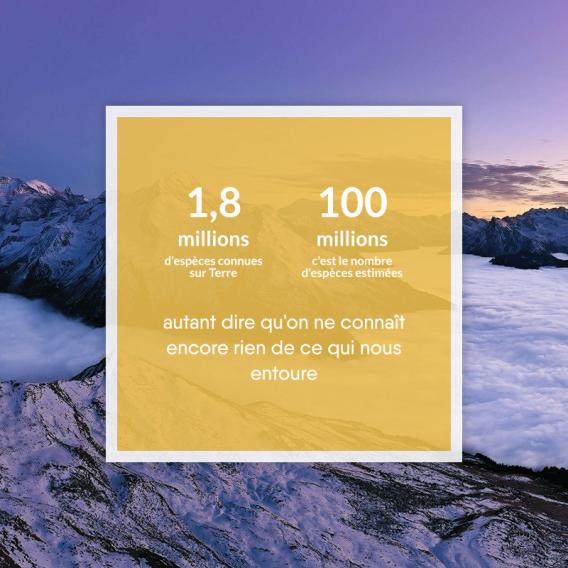 BIODIVERSITY
The essence of our territories
Current climate change modifies the interactions between species and their habitats in ecosystems. For global warming of 2 to 3 °C, experts expect an increase in the risk of extinction for 20 to 30 % of animals and plants. The law for reconquering the biodiversity, nature and landscapes has set the goal of reducing the net loss of biodiversity to zero. The Biodiversity Plan aims to implement this goal and is intended to strengthen France's actions to preserve biodiversity and, for the first time, to mobilise levers to restore it when it is degraded.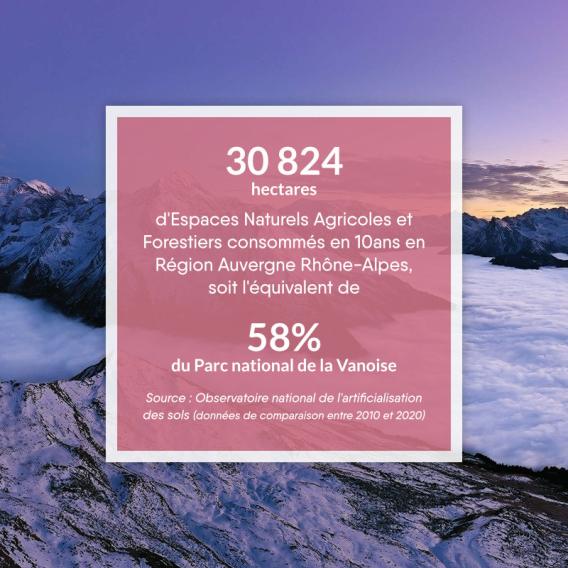 ZERO NET ARTIFICIALISATION
The trajectory of our land use
Established in 2018 in the Biodiversity Plan and enshrined in the Climate and Resilience Law in August 2021, this approach consists of reducing urban extension as far as possible and managing to halve the consumption of natural, farm and forest land by 2030 and to achieve zero net artificialisation in the longer term, i.e. by 2050. A government roadmap that is currently being drawn up must set a timetable and a trajectory for achieving this goal. A national observatory must then take shape in 2024 to monitor these developments.
What about in the mountains?
The mountains are not spared by global warming. The impacts seem even more visible than elsewhere: melting of the glaciers, less snow cover at low and medium altitudes, disturbance of the biodiversity, thawing of the permafrost and rockslides.
As concerns the impact of carbon emissions, the mountain regions are particularly concerned because of visitor travel and the heating of accommodation at altitude. According to the carbon assessment performed by consultant UTOPIES for La Plagne in 2022, visitor transport, food and accommodation represents 88% of the resort's greenhouse gas emissions (initial estimations).